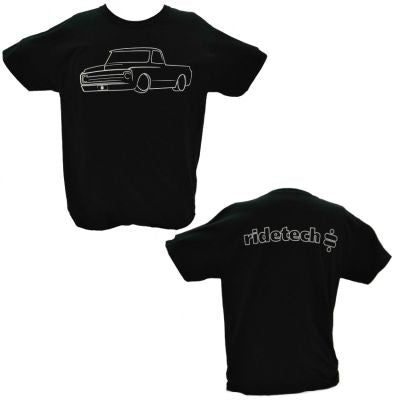 RideTech C-10 Shirt (Black)
Want your ol' lady to represent, and still be able to pick her out of a crowd when she wanders too close to the shopping section?  Get her one of these bright new RideTech ladies shirts!
Available in VIVID BLUE with SILVER print, or BRIGHT PINK with LIGHT PINK print
All our tees are 100% cotton unless otherwise noted...
Available in sizes from Small to Extra Extra Large.