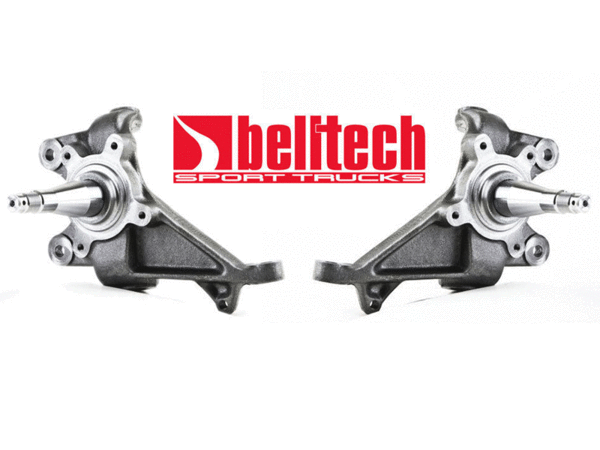 1984-2005 Toyota Hilux - Spindle
Belltech Drop Spindles
Since 1983 Belltech engineers developed one of the industry firsts that enabled the Sport Truck craze, the Belltech Drop Spindle.
By relocating the wheel mounting point a.k.a. spindle pin higher on the spindle casting, our engineers were able to provide a 2-3" lowering without affecting any other suspension or steering geometry, not even the shock absorber!
Belltech Drop Spindles offer improved handling and retaining factory ride quality. Belltech spindles maintain critical suspension geometry and eliminate excessive ball joint, shock and tire wear common to other methods of lowering. Each spindle is built from OEM grade high strength ductile iron, providing the structural integrity to meet and exceed all factory specifications & requirements.